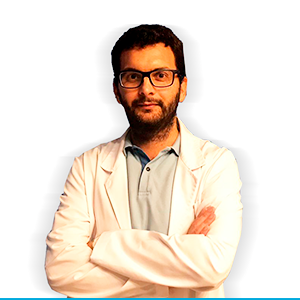 Llicenciat en Medicina i Cirugia, per l'Universitat Autònoma de Barcelona l'any 2013.
Formació continuada a residents MIR i estudiants de la Universitat de Barcelona de Medicina i Cirurgia a l'Hospital Mútua de Terrassa i a l'Hospital del Consorci Sanitari de Terrassa.
Metge Resident del Departament de Medicina de l'Hospital Universitari de Bellvitge.
Certificat i acreditació en Ecografia cervical/tiroides i tènciques d'ultrasó, febrer 2018.
Professor a l'Acadèmia CTO per a estudiants de l'oposició MIR.
Premi concedit per la SEEN per la trajectòria al llarg dels quatre anys de residència: Premi concedit per la FSEEN per la trajectòria dels 4 anys de residència a l'excel.lència en formació MIR en Endocrinologia i Nutrició a Madrid, octubre 2018.
No se encontraron resultados
La página solicitada no pudo encontrarse. Trate de perfeccionar su búsqueda o utilice la navegación para localizar la entrada.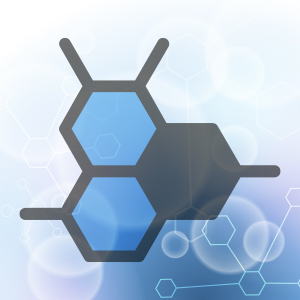 Andreu Simó Servat; Sarah Besora Tavera. Amiotrofia Diabétic Síndrome de Bruns-Garland asociado a rápida mejoría en el control metabólico. Endocrinología y Nutrición 2019.
Andreu Simó Servat; Núria Virgili Casas et al. Programa de nutrición parenteral domiciliaria: 32 años de experiencia clinica. Nutrición Hospitalaria 2019;35(5):753-757.
Hernández C, Simo-Servat A, Bogdanov P, Simó R. Diabetic retinopathy: new therapeutic perspectives based on pathogenic mechanisms. J Endocrinol Invest. 2017; 40 (9): 925-935.
Hernández-Montoliu L, Simó-Servat A, Villabona C. Cardiomiopatía de Tako-Tsubo inducida por feocromocitoma. Endocrinol Diabetes Nutr. 2018.
Marengo A, Simó-Servat A, Montanya E. Metachronous bilateral adrenal hemorrhage in primary antiphospholipid syndrome. Med Clin (Barc). 2017; 149(7): 318.
Marengo AP, Guerrero F, San Martín L, Monseny R, Casajoana A, Valera R, Virgili N, Simó-Servat A et al. Is Trabecular Bone Score Valuable in Bone Microstructure Assessment after Gastric Bypass in Women with Morbid Obesity?. Nutrients 2017; 9(12), 1314.
Simó-Servat A and Montanya E. Relevancia de las características del inmunoensayo para insulina en la hipoglucemia facticia. Endocrinología, Diabetes y Nutrición. 2018 May;65(5):306-307.
Simó-Servat A, García P and Montanya E. Insuficiencia suprarrenal aguda por metástasis suprarrenales secundarias a melanoma cutáneo. Rev Esp Casos Clin Med Intern (RECCMI). 2018 (Abr);3(1):32-33.
Simó-Servat A, Puig de la Bellacasa J and Pérez M. La hipoglucemia por insulinoma. Revisión a partir de una serie de casos en un hospital terciario. Rev Clin Esp. 2018;218(6):321-322.
Simó-Servat A, Pérez M y Caballero J. Síndrome de Cushing causado por un tumor suprarrenal mixto de origen cortical asociado a un mielolipoma. Med Clin (Barc). 2017; 148(6): 283–288.
Simó-Servat A, Pérez M, Puig de la Bellacasa J. Hipoglucemias posprandiales como única manifestación de un insulinoma: descripción de un caso excepcional. Med Clin (Barc). 2017; 149: 133-134.
Simó-Servat A., Peiró I., Villabona C. Tumor neuroendocrino pancreático secretor de corticotropina, un reto en el manejo terapéutico. A propósito de 2 casos" Endocrinología, Diabetes y Nutrición.
Vilarrasa N, Casajoana A, Montserrat M, Garrido P, López R, Virgili N, Simó-Servat A and Pujol J. Nutritional deficiencies and bone metabolism after endobarrier in obese type 2 patients with diabetes. Eur J Clin Nutr 2018.
Guerrero F, Sánchez-González J, Sánchez I, Jiménez-Murcia S, Granero R, Simó-Servat A et al. Food addiction and preoperative weight loss achievement in patients seeking bariatric surgery. Eur Eat Disorders Rev. 2018; 26:645-656.
Peiró I., Palmero R., Iglesias P., Díez JJ., Simó-Servat A., Marín JA., Jiménez L., Domingo-Domenech E., Mancho-Fora N., Nadal E., Villabona C.Thyroid dysfunction induced by nivolumab: searching for disease patterns and outcomes. Endocrine 2019.